Made it back in one piece. This is sad to say, but we were both too tired to even stay out drinking. At one point tonight, I was stumbling around the arena and spotted Reggie Love, and demanded he pose for a picture: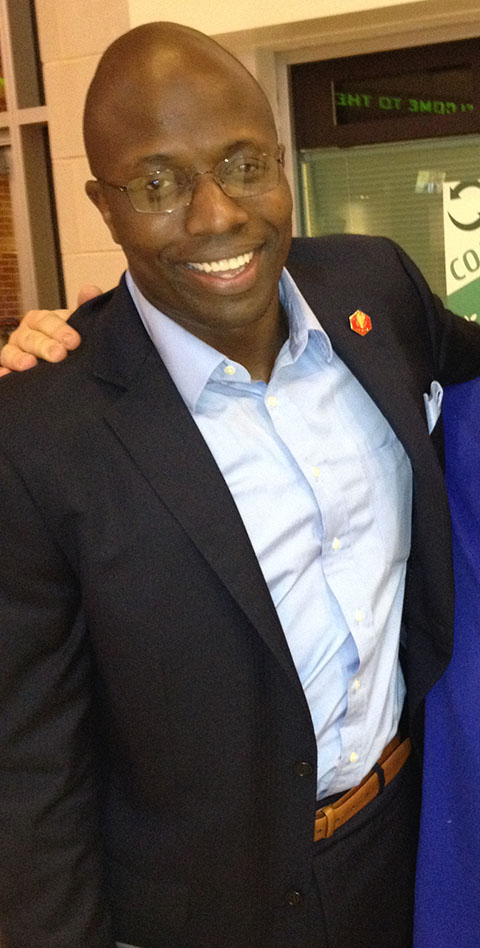 Weird. I'm not sure what happened there. It looked fine on my phone when we took it. At any rate, I am the one in the blue on the right.
I loved seeing Flotus speak, and O'Malley and Strickland were really solid (Strickland had some serious barbs and one liners that will be all over the media, and O'Malley really got the crowd fired up), but for me the speech of the night was Deval Patrick. He brought down the house and was by leaps and bounds the best speaker on stage all night. Castro was good, but he needs about 8-12 more years of seasoning before he is ready for the big show.
But again, Patrick killed. I don't know how it came across over tv/intertron, but in person he was amazing. The room was as electric as it was when FLOTUS came out.
We once again failed to actually sit down and eat all night, so I am now snacking on a fruit cup, a hot pocket, and about two gallons of water. See you all tomorrow.