But this, now up at Talking Points Memo,* says volumes about just how badly one party's candidate handled the role of presidenting this week:
From a Foreign Service Officer …

It's probably not a surprise. But can I just say that if Mitt Romney wins in November, he is going to have a very chilly reception from his employees every time he goes abroad? I don't think I can quite state the rage we're all feeling towards him.
We already know how much Romney's ongoing catastrophe of a reaction to the Middle East crisis has revealed about his limitations as a potential president.  Knee-jerker, undisciplined, obsessed with the politics and not the job and so on.  This is a reminder of his other great liability.  He's no one anyone with a brain and self respect would ever want to work for.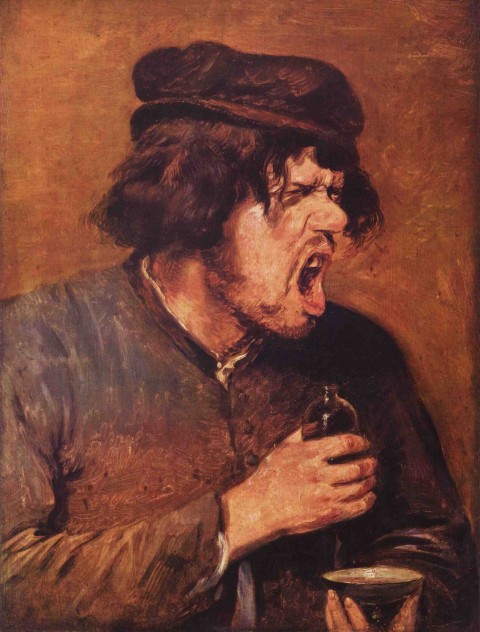 *I don't usually grab someone else's post in its entirety.  But I can't see cutting that, really, and the point is worth hammering home, IMHO.
Image:  Adriaen Brower, The Bitter Drunk, before 1638.¹
1:  If I could paint, this might very well have been a youthful self-portrait.