Look — a lovely boxer dog!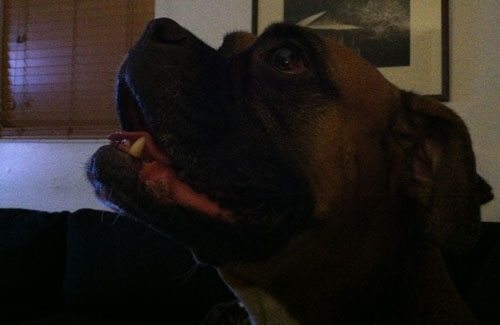 She drools less than you might think, given those jowls.
I'm still assembling kitchen cabinets as part of my slo-mo home reno. Last night I managed to smash both thumbs simultaneously while putting a drawer together, so every touch of the space bar is painful.
What are y'all up to today?