Doctor Who tonight was…well, classic Steven Moffat writing.  No spoilers from me, but definitely the best episode in an awfully long time.
And speaking of cracked realities…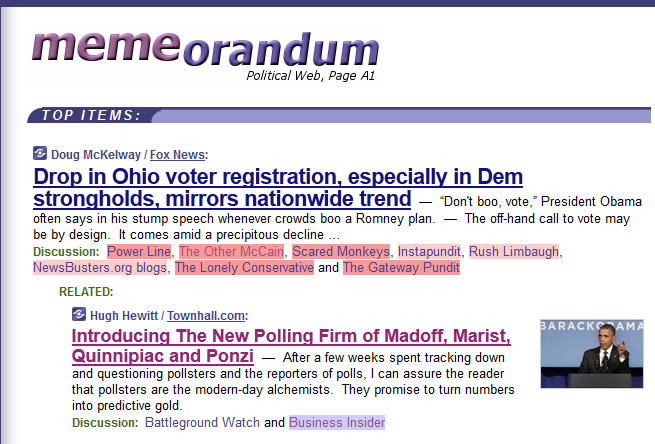 They've gone over the cliff, inventing entire realities where Mitt Romney will come back and win.  Sure it's possible, just not very likely.  It's possible Earth will get hit by a deadly meteor next Thursday, too.
When Obama actually wins, these guys will be calling for armed, violent revolution.  Count on it.