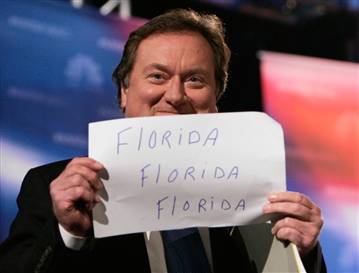 I spent the weekend ass deep in sheetrock, tile and half-assembled cabinets, attempting to reconstruct my kitchen. While catching up on the blog this morning, I read that TBogg, LGM, DougJ, Mistermix and Balloon Juice commenters are Manichean monsters. Not that this is anything new, mind you: liberals who vote for compromised Democrats (and there is no other type of elected or electable official) are routinely — with cicada-like regularity, one might say — accused of heartlessly casting aside the poor, the innocent victims of pointless wars, the uninsured, the homeless, the mentally ill, women, the LGBT community, people of color, etc., as so many bumps in the road to 270 electoral votes.
Perusing the threads on this topic here and elsewhere, I was struck — as others were — by the resemblance to the arguments I myself advanced in 2000 — back when I was the sanctimonious twit saying that there wasn't a dime's worth of difference between Bush and Gore. I was wrong. I learned my lesson. In my own defense, all I can say is that the consequences of my casting one of the 1,784 votes in Florida that was the official margin of difference between Bush and Gore were unimaginable at the time, at least to me.
And I've regretted it ever since and will until the day I die. Seriously. I number that vote among the worst things I've ever done as a human being on this planet, even though I've done more stupid and mean things than I care to remember, and despite the fact that my motives in that case were fairly pure.
I don't expect my fessing up to this and saying I learned my lesson and regret my third party vote in 2000 will change anyone's mind who is contemplating a similar move in 2012. It's not only that I remember well my own self-righteousness 12 years ago, though I do. It's that anyone who can't draw the blindingly obvious lesson from that debacle — which isn't exactly ancient history — is probably just not persuadable.
So what should the disaffected liberal do? Well, sack up, for one thing: Ridicule from someone on a blog isn't exactly a Hellfire missile up the poop chute. Advocate for your goddamn position with facts and figures — at the grassroots level — even if someone is mean to you on a blog! Persuade the people who don't currently give a shit, which is, sadly, most of the American public. Get involved in politics at the local level, where your voice is potentially louder. All these are good and worthy goals.
Empowering politicians who think the US isn't sufficiently aligned with the Likud Party in Israel isn't a good and worthy goal. It wasn't in 2000, and it isn't today. Your actions have consequences. Own them. And for Christ's sake, quit whining about it.
[X-posted at
Rumproast
]