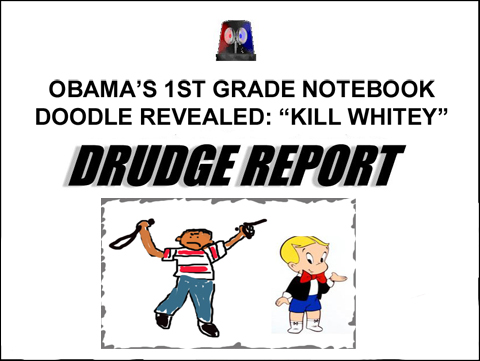 They can't believe they're losing to this guy! After the Daily Caller presented a "bombshell" Obama video that's been on the Internet for five years yesterday to general yawns outside the echo chamber, today another wingnut fart-huffer went back five more years to unearth snippets of a speech the president gave at a MLK memorial celebration at a church. Ta-duh!
Rich people are all for nonviolence. Why wouldn't they be? They've got what they want.
Which is sorta, you know, true. Future President Obama goes on to say:
The spirit of empathy condemns not only the use of firehoses and attack dogs to keep people down but also accountants and tax loopholes to keep people down. I'm not saying that what Enron executives did to their employees is the moral equivalent of what Bull Connor did to black folks, but I'll tell you what, the employees at Enron feel violated. When a company town sees its plant closing because some distant executives made some decision despite the wage concessions, despite the tax breaks, and they see their entire economy collapsing, they feel violence . . .
I'm not sure this is the exact message they'd like to juxtapose with images of Willard M. Romney, Vulture Capitalist of Bain, but you go to war with the bombshells you have, I guess. It's like they've watched Limbaugh screech and jiggle about the evil and dangers of parsnips for four solid years and expect everyone to scream at the sight of a pallid, carrot-shaped root vegetable. But instead everyone kind of shrugs or laughs.
[X-posted at
Rumproast
]