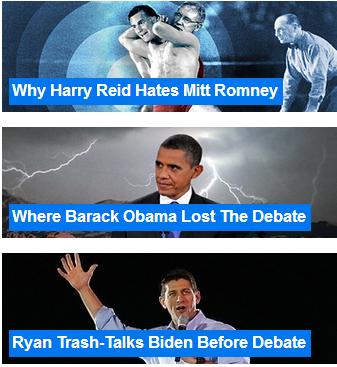 After deciding that Politico is crack, I'm starting to believe Buzzfeed is crystal meth. Here's an example, Why Harry Reid Hates Mitt Romney. Apparently, Mormonism isn't a monolithic conservative religion, Reid is something of a symbol to progressive Mormons, and his attack on Romney last month is an example of that. So what was the attack? Here's the totality of what John Stanton and McKay Coppins have to say about it in their lengthy piece on Reid:
Reid's no-holds-barred attack on Romney's religious life last month was instructive, both in its intensity, and in Reid's capacity to go after Romney in a way that no other Democrat can.

While Democrats across the country were piling on Romney after the leaked 47% fundraiser video, Reid went for the jugular in a conference call with reporters. He told them Romney had "sullied" their faith, and insisted, "he is not the face of Mormonism." The remarks were met with criticism from both outraged Republicans and skittish Democrats who didn't want to be associated with anti-Mormonism.
Reid must have reasons that Romney "sullied" the Mormon faith, but the article just semi-quotes Reid in order to show that he's a tough guy and that he offended a bunch of Republican Mormons. That's it. It's not the substance of Reid's attack that matters, it's that he had the balls to attack. Then there's this:
Reid's ideological differences with Romney represent deeper fault lines that run through American Mormonism. While the vast majority of U.S. Mormons are politically conservative, the church also contains a small but growing group of progressives, many of whom take defiant delight in parking their Obama bumper-stickered mini-vans in their church parking lots. Reid is a sort of folk hero to these types of liberal Latter-day Saints, and has long used his position to argue that Democrats have an important place in the faith.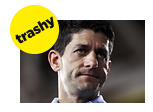 The actual beliefs of progressive Mormons would be interesting as well as enlightening, since not much is written about Mormon beliefs in general, not to mention Democratic Mormon beliefs. But that doesn't matter–what's important is that they're like the guy who wears a Dolphins jersey to a Bills game.
I guess it must get clicks or they would just be running cat pictures and Honey Boo-Boo on all their pages, but it's a pointless exercise at best, and goddam poisonous at worst.