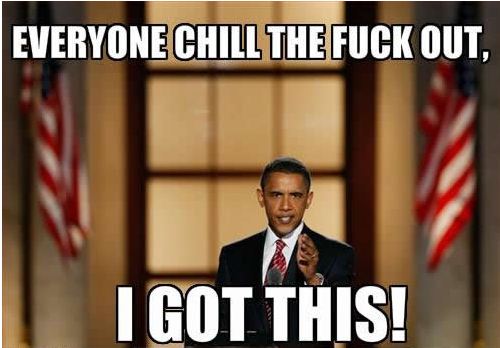 The president, speaking during a radio show interview about his debate performance:
Towards the end of the interview, Obama sought to assure listeners that he was still confident, alluding to an internet meme that features him: "As some of these emails that go around with my picture on them say, I can't quote the entire thing, but 'I got this.'"
I sincerely hope so, sir. [Open thread]
UPDATED TO ADD: Point taken about this topic being overplayed, peeps. I've actually missed most of the freak-out since I've been ass-deep in reconstructing my kitchen and making a living. I just thought it was cool that President Obama knows about the "Chill the Fuck Out" meme. My last word on the subject, pinky-swear.