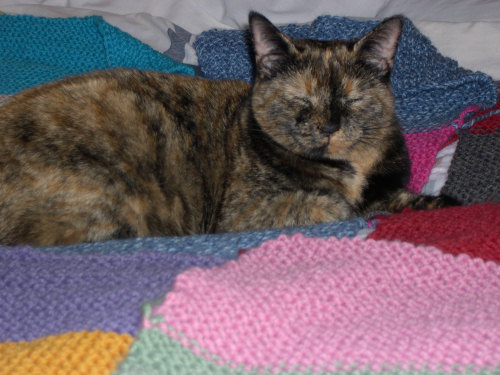 __
I found a stash of stories from last year's Calendar submission, and plan to use a few of them (with permission, of course) as mood-lifters. Here's commentor Ray L.:
Attached is Goose, a six year old rescue tortoise shell. We rescued her from the vets. She had been in a family of many cats and was the one picked on. She was sent to the vets after being doused with kerosene (we were told accidentally). She had very little hair when we got her. We'd had a previous Tortie and loved her, so my wife and daughter "convinced" me to keep Goose.

She's a doll, although she's an outdoor cat (hour or two most days) is a hunter, who seems to love to bring home game and let them loose in the house for us to chase out the door. Mostly chipmunks and squirrels.

I've included a second photo of Goose looking at some turkeys, just because I like the shot. I enjoy trying to imagine what was going on in her mind then.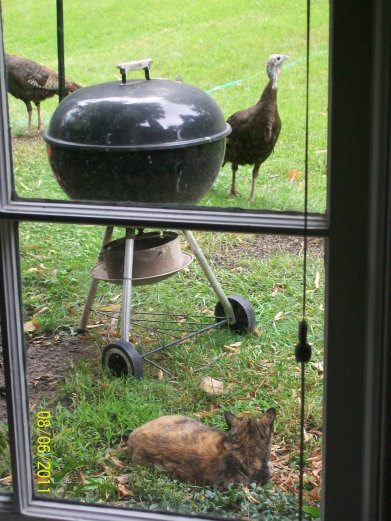 __
If you want your pet's picture to appear in the 2013 Calendar, send it to Beth Salman at [email protected] . Deadline is the end of October, so that Beth can do the hard work to have the finished calendar available for all your holiday shopping needs at the beginning of December.