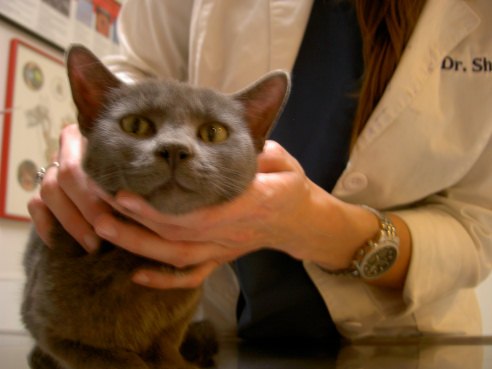 __
Update from commentor Freemark:
Natasha's doing well. My vet said its better to wait until she's 6 months old before spaying, but it's set up. She passed her physical no internal parasites and FIV negative. She was underweight and had ear mites but both those things are being taken care of. I included a pic of the doc checking her out. No she isn't choking her :).

Natasha is using her litter box only if I put it where she wants, and she wants a place that I have to contort to reach. I'll be using WereBear's advice to get that sorted out, I hope.

Make sure everyone has my and Natasha's thanks. Her and my new life wouldn't have happened without them.

p.s. Haven't gotten her to play yet, but I'll work on that too.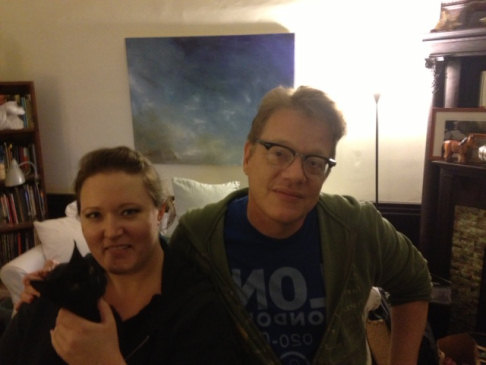 __
Miss Skinny Kitty has new friends:
Hey, it's me, TRex. Here's a photo of me and Miss Kitty and her new mom, Meredith, aka Coffeeshopchic. Thought you guys would enjoy it. Her name is now Tavi and she's perking up considerably.
*************
And Suprina writes that Sunshine has her forever home:
we found sunshine a purrrfect home with a retired couple who has no other animals, and her 2 lovely kittens were adopted together by a great woman who will love them forever!

Thanks for all your help with this — because of you these things happen!!!
One little life at a time… you guys are the best.