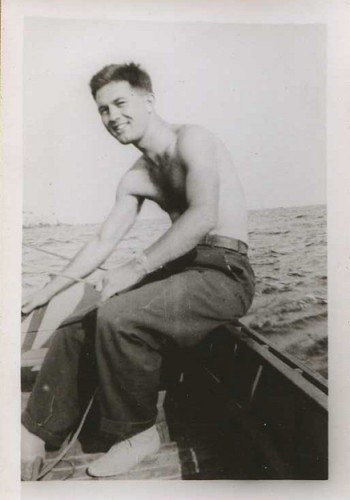 Hello dears. First I would like to apologise.
In my Dirty Pictures post, I made very sure that the only things above the fold were some boys in swimsuits and what one commenter aptly described as "a sepia-toned poster for a century-old hootchie show". However, I was entirely remiss in failing (at first) to mark the remainder of the post clearly as NSFW. I did fix it some hours later on Sunday when I saw the entirely justified requests for it to be marked as such. If anyone saw things they didn't want to see below the fold due to the lack of an NSFW warning, I unreservedly apologise. If I offended anyone, I also apologise, for that was not my intent.
That said, I stand by the post (NSFW) itself as entirely appropriate for Balloon Juice – a sex positive and, indeed, porn positive post on an adult political blog that already has room for threads about food, pets, music and sport and any number of other healthy, sweaty adult pursuits. Apparently quite a few of you like looking at other healthy, sweaty adults as well. Who would have thought?
I also cavil at the idea that a picture of a nude person has to be a Reubens in order to grace the front page, but there you go.
Mention was made of Violentacrez in the comment thread. Frankly, the man is a dickhead who has forgotten both how to be a decent human being, and that freedom of speech is not the right to say or post anything you want at any time, particularly if you want to shout fire in a crowded theater or post jack off fodder for pedophiles.*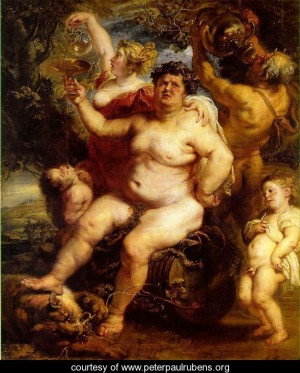 However, I think that a time when the internet and the media are talking about the appropriateness of porn, and when porn made by consenting adults for other consenting adults tends to get lumped in with the nasties because omg vagina, is also a good time to for us to talk about porn or pictures of hot men or sex being fun. Even if you do fuck up the NSFW warning the first time.
So, I will do you a deal. If the mood strikes me again one weekend, I will try to ensure that nothing is posted to the front page that would offend, say, Mrs Cole (on the, I suspect, justified assumption that Mrs Cole wouldn't mind people looking at the odd arty boob or a well turned thigh every now and then). I will always and clearly mark posts that require it as NSFW, but if you click on one of those posts be warned that you may see (as another commenter put it) gratuitous dong shots and all sorts of other brazen yet tasteful depravity. If you feel that something I post is inappropriate for Balloon Juice, or if you just think I am talking out my arse, then please tell me in the thread or by email and if I am awake and online and able to remember my name I will happily have an adult conversation with you about it.
Speaking of gratuitous dong shots, if anyone want to send me gratuitous boob shots, or indeed anything else legal and consenting and little bit cool that takes their particular fancy or which they have made or written (for we are a full service blog), I'll generally be happy to feature them, even if it is after the fold.
ETA: All of my views are mine. Not Cole's and not anyone else's. Just a thought.
EATA: A solution seems to have emerged in which I will post nice things here, with a carefully NSFW marked link at the end to rude things at my blog, Sarah, Proud and Tall, for those of you who want to follow me down the rabbit hole. I have also (goddam you all) emailed Cole with my proposal, but don't really expect a response.
I have a post on the boil already – on Balloon Juice: a selection of quite beautiful photographic portraits of (fully clothed) young gentlemen and a few spicy reminiscences from the War; while on Sarah Proud and Tall, some lovely erotic linocuts for sale on eBay and a rather rude story about Pat Nixon and her secret service body double, which involves Richard Nixon being bitten on the dick by a Yorkshire terrier.

Image: The top picture is from a blog called Sepiatone, a link to which was sent to me by its owner, a gentleman called Mu. The charming Mu likes posting vintage pictures of handsome men and of cats. It's quite lovely. The picture of Congressman Ryan is an animated gif. I don't know if it works on the front page, but if you click on it you can see it in all its horror.
* Yesterday Greg Ross at the wonderful Futility Closet posted this quote from William Hazlitt's On the Conversation of Authors that I think is apposite to Violentacrez (and indeed our own pack of little trolls):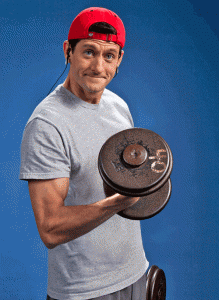 "This litigious humour is bad enough: but there is one character still worse — that of a person who goes into company, not to contradict, but to talk at you. This is the greatest nuisance in civilised society. Such a person does not come armed to defend himself at all points, but to unsettle, if he can, and throw a slur on all your favourite opinions. If he has a notion that anyone in the room is fond of poetry, he immediately volunteers a contemptuous tirade against the idle jingle of verse. If he suspects you have a delight in pictures, he endeavours, not by fair argument, but by a side-wind, to put you out of conceit with so frivolous an art. If you have a taste for music, he does not think much good is to be done by this tickling of the ears. If you speak in praise of a comedy, he does not see the use of wit: if you say you have been to a tragedy, he shakes his head at this mockery of human misery, and thinks it ought to be prohibited. He tries to find out beforehand whatever it is that you take a particular pride or pleasure in, that he may annoy your self-love in the tenderest point (as if he were probing a wound) and make you dissatisfied with yourself and your pursuits for several days afterwards. A person might as well make a practice of throwing out scandalous aspersions against your dearest friends or nearest relations, by way of ingratiating himself into your favour. Such ill-timed impertinence is 'villainous, and shows a pitiful ambition in the fool that uses it.'