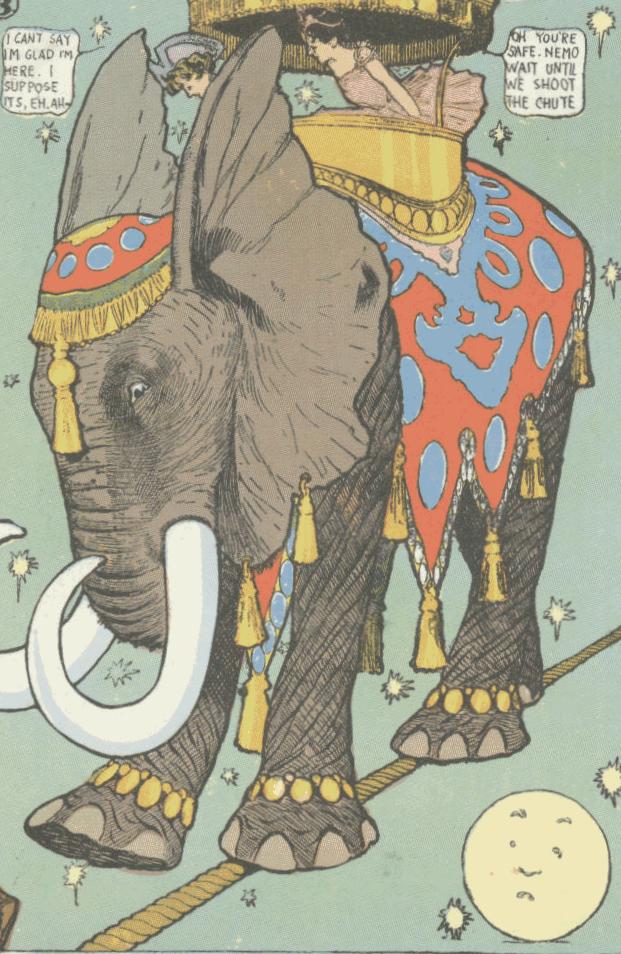 __
Thanks to commentor Origuy for alerting me to today's Google doodle, celebrating the art of Winsor McCay. Per Time's Harry McCracken:
Winsor McCay (1869-1934) was one of the first important creators of both comic strips and animation, and a pretty fair political cartoonist to boot. His masterwork was the Sunday comic Little Nemo in Slumberland, about a little kid whose dreams took him to an Oz-like fantasy world. It turns 107 today, and the artwork and imagination of every installment are as amazing as ever. Just thinking about the fact that it once appeared weekly leaves me slightly agog, and depressed about the current state of newspaper comic strips.

Someone at Google is a McCay fan too, it seems: The Google homepage is celebrating Nemo's birthday with a wonderful, wonderfully ambitious interactive Google Doodle which captures much of the spirit of McCay's print and film cartooning. Whoever created this can't match McCay's draftsmanship, but that's O.K.: Almost eighty years after this death, nobody else has, either…
More about McCay at Steve Stiles, from where I borrowed the header illo.
***********
Apart from charming sequential art, what's on the agenda at the start of a new week?