Via a Kos comment thread, here's a Google document with links to live web polls.  Go hit 'em.
Of particular moment:  Yahoo needs some help here (though oddly, the Yahoo News poll shows a very strong result for Obama.) The Yahoo poll is down a bit on the right.
Look also at some of the Virginia, Florida and NC polls — some of the littler ones are clearly in need of a little goosing.  And for laughs and muffled rage, do peer at the Wall St. Journal's condescending, panicked take on all of this.
Do your best (worst).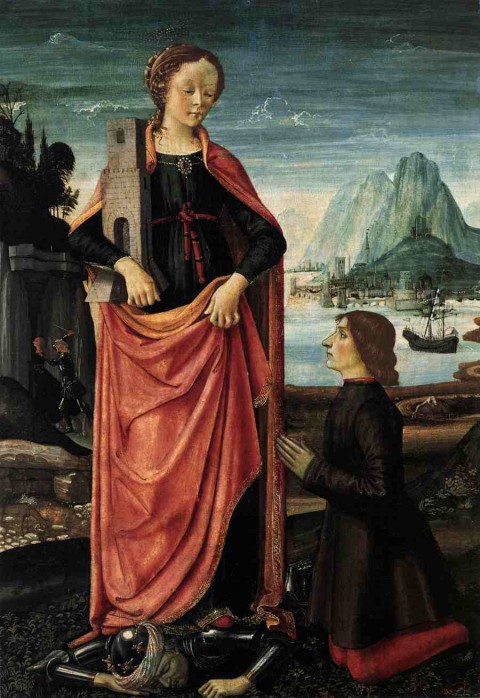 Image: Domenico Ghirlando, St Barbara Crushing her Infidel Father, with a Kneeling Donor, c. 1473.