Good news out of the 2nd circuit. A second appeals court rules on DOMA:
We conclude that Section 3 of the Defense of Marriage Act violates equal protection and is therefore unconstitutional. Judge STRAUB dissents in part and concurs in part in a separate opinion.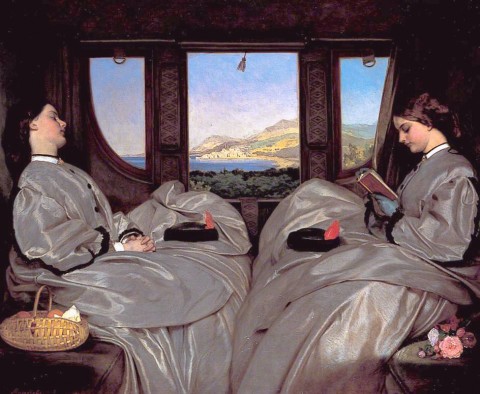 I know that Dinesh D'Souza is a boil on the ass end of a louse infesting Eric Cantor's sheets, but still, the juxtaposition of his story with this gives me a chuckle.  And when you read the opinion, It Gets Better:  Dennis Jacobs, Chief Judge for the circuit and a George H. W. Bush appointee, writing for the majority, handed the House Bipartisan Legal Advisory Group (aka BLAG)* its collective head:
BLAG argues that, unlike protected classes, homosexuals have not "suffered discrimination for longer than history has been recorded." But whether such discrimination existed in Babylon is neither here nor there. BLAG concedes that homosexuals have endured discrimination in this country since at least the 1920s. Ninety years of discrimination is entirely sufficient to document a "history of discrimination."
More:
The question is not whether homosexuals have achieved political successes over the years; they clearly have. The question is whether they have the strength to politically protect themselves from wrongful discrimination…
David Lat, writing at Above the Law, pours an extra pinch of salt in BLAG's wounds:
It would appear that the Bipartisan Legal Advisory Group (BLAG), which is defending DOMA, has now lost at least six cases in a row — and spent about $1.5 million doing so.
Your taxpayer dollars at work.
One last thought:  Lat points to commentary by Chris Geidner at BuzzFeed (where you can find the full text of the opinion) who notes what seem to me to be a couple of very important elements to the court's ruling. For one, as Jacobs wrote:
Because DOMA is an unprecedented breach of longstanding deference to federalism that singles out same-sex marriage as the only inconsistency (among many) in state law that requires a federal rule to achieve uniformity, the rationale premised on uniformity is not an exceedingly persuasive justification for DOMA.
And for another, perhaps yet more significant determination, Geidner writes:
Beyond striking down the law itself, the most significant development in today's ruling is that the Second Circuit held that laws that classify people based on sexual orientation, like DOMA, should be subjected to a heightened form of scrutiny when courts examine the government's claimed reasons for such laws. The holding that "intermediate scrutiny" applies makes the Second Circuit the first federal appeals court to do so. The First Circuit did not apply heightened scrutiny in its earlier decision striking down DOMA.

The Second Circuit, however, held:

"In this case, all four factors justify heightened scrutiny: A) homosexuals as a group have historically endured persecution and discrimination; B) homosexuality has no relation to aptitude or ability to contribute to society; C) homosexuals are a discernible group with non-obvious distinguishing characteristics, especially in the subset of those who enter same-sex marriages; and D) the class remains a politically weakened minority."
I Am Not A Lawyer, so I'll leave it to those members of the commentariat that are to weigh in on the significance of those aspects of the ruling.  But naively, it seems like a big deal to me.
All of which to say:  good times.
And to celebrate such, how about a couple of tunes?  The first, sent to me by a member of the BJ community, is a  sweet (perhaps too much so for some of you jackals) love song, purposed now to support same-sex marriage rights in the various referenda up for grabs around the country:
<div align="center"><iframe width="560″ height="315″ src="http://www.youtube.com/embed/vll2t3RNdbE" frameborder="0″ allowfullscreen></iframe></div>
And the second? Well, consider it an antidote to any excess of sentiment above:
<div align="center"><iframe width="420″ height="315″ src="http://www.youtube.com/embed/Y4ORIIT-W80″ frameborder="0″ allowfullscreen></iframe></div>
*BLAG is, of course, hardly bipartisan.  With three GOP members to two Dems, it is the vehicle for the House leadership to bother themselves with what American citizens do in their private lives.  It took up this case after the Obama administration decided it could not defend DOMA's constitutionality.
Image:  Augustus Leopold Egg, The Travelling Companions, 1862.