…he might have been able to channel his urges into evangelically innocuous porn: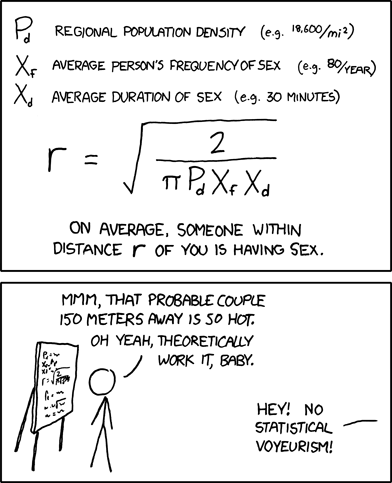 Ahhh, xkcd.  What would we do without you.
Off to a student journal group in which we will point and laugh at Naomi Wolf's Vagina, [yes, Virginia, italics are really important in this instance] and at this howlerfic parody of science writing, while praising this fine example of the craft.
What numbers might send a thrill up your spine tonight? [aka Open Thread, all]