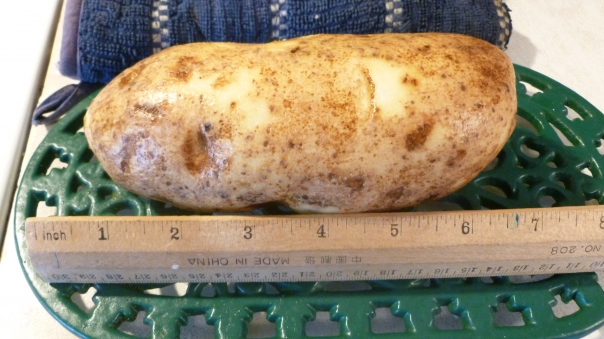 __
First, I owe TaMara (and her fans) an apology — I managed to overlook her email two weeks in a row, and I don't even have a good excuse. Sorry!
Now, on to the good stuff from our Food Goddess:
One of the things that has been quite fun since I started creating and writing recipes, is receiving favorite recipes from others. One night in a Balloon-Juice recipe thread, Kirk Spencer mentioned he was making Squab in a Coffin for dinner. I immediately requested the recipe and from that a beautiful friendship was born. He's contributed many recipes and tips to What's 4 Dinner Solutions over the years, plus starting an entire recipe theme week called: Nasty bits.

Over the last 10 years I have received many recipes from all over the world and it's a privilege to post them. One of my most requested guest recipes is Piri Piri, from another Balloon-Juice commenter, TattooSydney. I reposted it today and it can be found here.

Do you have a recipe from family or friend that has become a favorite? What's on the menu for this autumn weekend?

Tonight's featured recipe from Kirk Spencer (photos are mine):

Squab in a Coffin:

You'll need a baking potato and a cut up chicken OR cut up duck OR half squab (pigeon). Seasoning is wildly variable – start with simple salt and pepper and experiment later to your particular taste. You might need a bit of bacon.

Bake the potato. Cut it lengthwise, off-center by 1/3 to 1/4. Scoop out the larger potato leaving a wall. Rough chop what you removed, seasoning if desired, and add to within 1/2 inch of top of the larger potato.

Place meat – classically half a dressed squab, but I use a chicken or duck thigh, drumstick, or breast with the skin on – in that depression, and finish filling around the meat. The chicken can be seasoned any way you want. You want to leave the skin on OR add some additional juiciness – as noted above when I use a breast without skin for my wife I wrap it in some bacon.

Place a lid over the bird to close the coffin (grin), and bake again in a medium oven till the bird is done – about 30 minutes for me, your mileage may vary.

The juices drizzle into the potato while baking, making it moist and flavorful.

You will have potato left over. What you do with it is up to you – I mix it into the next day's potato pancakes.

Thanks Kirk! When I make it, I generally use bone-in chicken thighs. I leave the skin on, but strip it off after cooking because it doesn't cook up crisp, so it's kind of, eh. But the fat from it makes the potatoes just oh, so good. When I bake the potato, I scrub it well, rub it with olive oil and coat lightly with coarse salt. I skewer it with a metal skewer and it bakes up quick with a crisp, flavorful skin.
__
For the chicken, I pull up the skin of the thigh just a bit and season underneath it with salt, pepper and garlic. That's it. Add a salad or vegetable and there's dinner.