I've got nothin' right now, so I will simply share this lovely picture by a late 19th-early 20th century painter called Bertram Hiles, who lost both his arms in a tramcar accident as a child, and who painted with his mouth.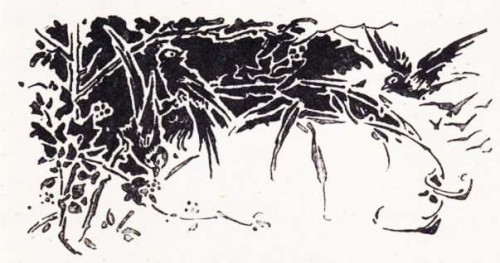 There is more at Callum James and at Design. Decoration. Craft.
So what the hell, lets make this an open thread and an impromptu "Artists in our midst" thread.
Feel free to link to photos, painting, craft, music, writing (including gratuitous blog whoring) or indeed anything that you or your friends have made that you want to show off.