Before you co-sign junior's college loan…
…just think that your precious could end up sending an email like this to a college administrator:
Hi!…

I've recently picked up a small number of crystals for spiritual reasons, and with them has come a need to cleanse them on a fairly regular basis. I need a place to burn white sage for this, but I can't burn anything inside any of the buildings on campus for fairly obvious reasons. And, in most outdoor areas on campus, there's too much wind interference and the smoke would disperse before I could actually smudge the crystals.

My question is, would it be alright if I used the outdoor courtyard of  [redacted] to cleanse my crystals? Less wind blows through the area, and, though it's artificial running water and therefore not much help in the actual cleansing process, the fountain does help provide a calmer aura than most other places on campus.**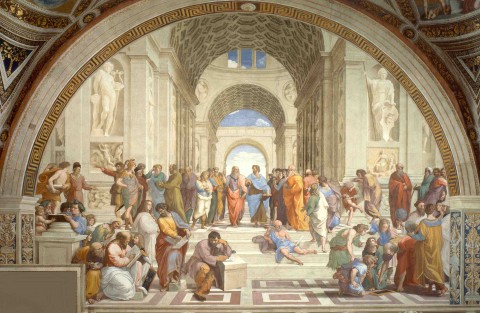 Part of me says it's not cricket to make fun of anyone's belief system, no matter how absurd it seems to me.  Really.***
Part of me says this is why I'm not cut out for certain jobs in higher education:  I never, ever want to be in a position that would require me to respond politely (or at all) to a request like this.
And…
…part of me says that as a parent, I'll be damned if I spend a dime on college for any sprout that would dive that deep into the woo.  They'd have to dig out.  Otherwise — there's too much rubble in way to permit the critical thinking that makes all else in education possible .
You may consider this an open thread.
*Yes. I do realize I should have titled this "Crystal Blue Persuasion." But it didn't occur to me quickly enough.  It was ever thus…
**Identifers for both the student and the institution deleted for obvious reasons.  As I'm sure you'll all be relieved to learn, it didn't come from an MIT student.  I got this passed on to me by a central admin person at another American institution; you'll just have to trust me on the provenance.
***if I can't stop snickering — and I can't…well perhaps that's my problem.
Image:  Raphael, School of Athens, 1505