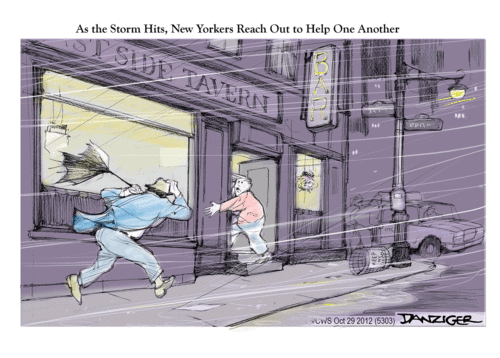 (Jeff Danziger's website)
__
Ventured out to the gym this evening and got caught in an intense downpour with lots of thunder, lightning, and road-ponding that slowed even the maniacs on Route 128 to a crawl. Our thunder-phobic rescue dog Zevon was so upset with us he could barely eat his dinner; this is the same dog who didn't mind multiple transformer explosions and a (small) brushfire fifty feet down the block last night. #Firstworldproblems. Still hoping that our friends in Hoboken are all okay, not to mention everybody else in the area…
Who's got more FrankenSandy stories to share? Or anything else they want to talk about?