Alright.  I've given up.  I'm actually counting the hours:  setting midnight Monday as the cut-off point for the campaign, as of this writing we've got roughly 59 hours to go.
Here's the schedule for this household:  Tomorrow, I head up to NH to pound the hills and dales there for Obama and some very good local Democrats (gubernatorial candidate  Maggie Hassan and House challengers Annie Kuster and Carole Shea-Porter) while at home the spousal unit hosts a calling party for OFA.  Monday, real life intervenes for me, but my wife will canvass for Elizabeth Warren in the morning — and on Tuesday we've worked out the logistics to enable both of us to truck back up north.  We'll spend the whole day with those of our friends in the Granite State who will be (I'm very reliably informed) exceptionally happy to say good-bye to us for the next three and a half years or so.
I gotta confess:  at this point, it's as much about therapy as it is about any actual effect from my efforts.  I'm so wound up on this one that just the act of doing something has become a necessity; no sleep otherwise, and too many hours reflexively bouncing from electoral map to electoral map.  Any screen will do.  Cut me off from the computer and I just smear sweat and index finger prints all over the phone and so on ad infinitum.  (O brave new world that has such gadgets in't.)
But whatever your motivation, let me add to the constant theme of this site.  You know the drill: it's an existential election.  As Schlemizel pointed out a thread or two ago,this was just a trial run for Citizens United. The .01% will get better at it, which means this could be the last time for a while that we get to try this democracy thing — unless the next Obama selected Supreme or two shifts the balance when another challenge comes up.  All the other stuff too — no need, I think, to repeat all the reasons this election matters; we've all hammered on that theme for lo these many months.  If you've got the time and wherewithal, get out the vote; protect the vote.  If all you can do in the press of real life is send good thoughts, then do that too.  Whatever we can contribute now, we gotta — or to steal from my favorite dead deaf guy, Muss es sein? Es muss sein.
And with that, I'm going to let my degenerate election junky out to play, and enlist a little hive-mind help:  I'm desperate to convince myself that we do in fact possess the advantage all the data seem to suggest we do, and so I studied up on today's Daily Kos report on candidate schedules today.
The good guys are winning the logistical battle, at least — our candidates and top surrogates have fifteen events on the slate today against eight for the R-Money boys.  (Five of those are Jill Biden stops at Obama/Biden field offices in PA and OH, but even if those are less significant than rallies, our folks are still out-representing theirs by a notable margin.)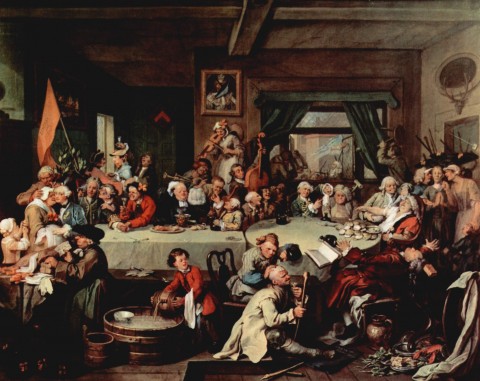 The itineraries also seem to suggest that the GOPers perceive the same need that the Nate Silvers of the world have pointed out:  they are still propping up states that don't propel them to 270.
But what caught my eye, beyond what appears to me to be a frantic GOP effort to play defense, is that  four out of the eight Republican events are slated for airports, which makes sense from a logistics point of view, I guess.  But none of those on the Democratic side do — every one of them is a rally at some place that actually sits in the middle of a community — schools, businesses, colleges and the like.
So here's my question for y'all:  What do you make of those two schedules.  Is the GOP public effort today as weak as it appears to me?  For those of you who are deeper in the weeds in political practice than I ever hope to be (looking at you, Kay, in awe) see all those airport stops and say "weak sauce?"
I know; I know.  This is as pitiful a cry for reassurance as one will see.
58.5 hours, boyz and girlz.  Let's make them count.
PS: Just as I was getting ready to post this, my beloved, if twisted, spouse called to share a nugget gleaned from the radio.  Someone talker has compared the task of quashing a Twitter rumor to trying to "stuff an angry cat into a condom."
It's a perfect description of many of the operations we attempt here in our happy internet playpen, is it not.
And as for the image itself:  too true.  I have the scars from this week's vet-trip mandated transition into a cat carrier to prove it.  Right, Tikka?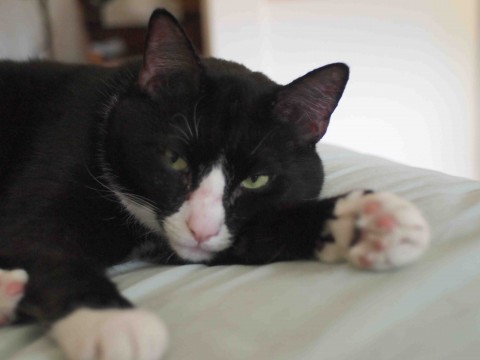 William Hogarth, An Election Entertainment, from the Humours of an Election series, 1755.
William Hogarth, Soliciting Votes, frpppp