On election day, Team Romney had this going for them:
The one day that matters most to Mitt Romney, and the one feature on his Web site that matters most on this day of days – "Find Where You Vote" – doesn't even work (more on that at the bottom of this story).

Earlier today, Mitt Romney's campaign emailed a friend of mine this morning and told him to vote – tomorrow.
OOPS. Apparently the Romney web designers were paying attention to other stuff: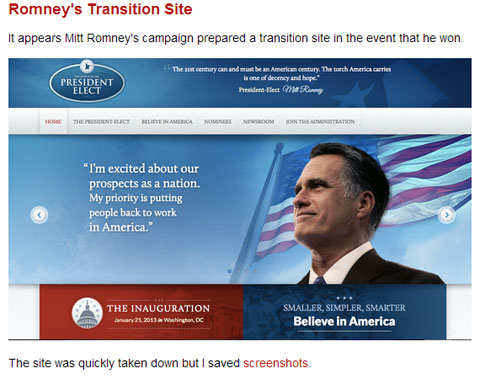 That's the Romney campaign's transition website. You know, after they won the election they couldn't waste their time to try to win.