Hey Boston-area Balloon Juice folk.  Tomorrow, Tuesday, Nov. 13, at 7 p.m., Ta-Nehisi Coates will be talking with MSNBC host Chris Hayes, author of the highly recommended (by me!) Twilight of the Elites.  Perhaps unsurprisingly, the event is titled "The 2012 Election and the Twilight of the Elites."

Continue below the fold for more details and a truly delightful if NS For every Workspace artist's wink at Chris's work.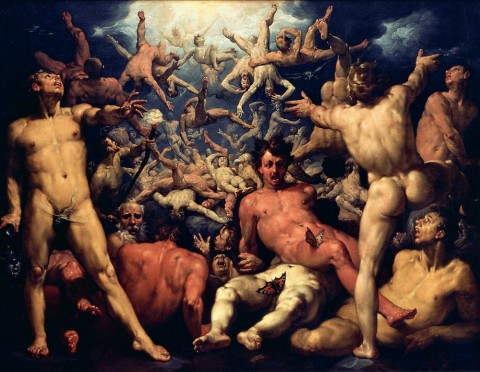 It'll all be happening at MIT's Simmons Hall, W79 in TechSpeak, 7-8:30, free and open to the public. Simmons Hall is on Vassar Street in Cambridge, opposite the MIT playing fields.  Interactive map here.
Event description:
In his new book, Twilight Of The Elites, journalist and MSNBC host Chris Hayes poses a challenge with special resonance for the MIT community — Are the institutions which foster America's leadership class working as intended? Hayes' book covers ground as diverse as education, the financial sector, our political system and the Catholic church in an attempt to understand whether the American elite truly upholds the values of competition and meritocracy which it claims to espouse. His conclusions are troubling.

Join Chris Hayes in conversation with Atlantic Senior Editor and Dr. Martin Luther King Visiting Scholar Ta-Nehisi Coates on Tuesday November 13 at Simmons Hall for an election year discussion on the future of our country and an assessment of its institutions.
Should be fun.
Image: Cornelisz. van Haarlem, Fall of the Titans (alt: Fall of Satan), c. 1588