I'm going to be off for most of next week, so today is sort of like the first day of vacation. Thought I'd sleep in. But nooooooo!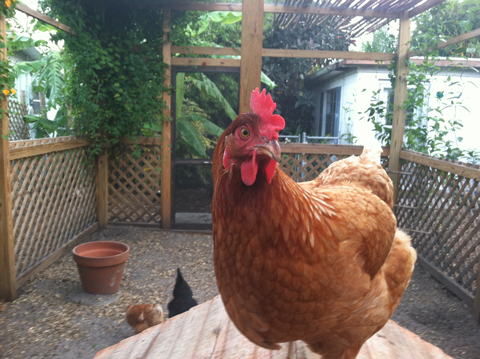 The chickens started raising holy hell before sunup. My husband and I were scrambling around to find bathrobes and get outside to check it out. We thought something was EATING our chickens, from the racket. I made myself decent first (since I can see in the dark) and ran out the back door.
As soon as I opened the door, the chickens chilled out, all except the one pictured above (Dorito), who was on top of the hen house, squawking like mad. She was pissed off or scared about something. I petted her for awhile, and she eventually calmed down. I suspect this lovely Australorp below was picking on her: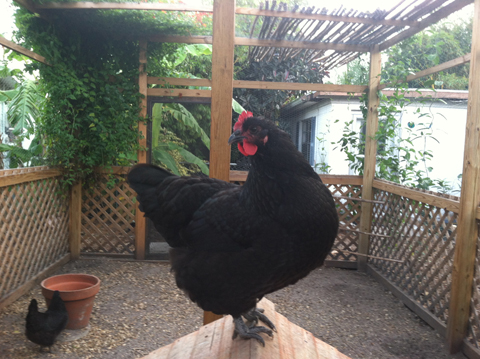 Joan Jett (that's her name) is beautiful, but she's kind of mean. What are y'all up to today?