Y'all may recall DougJ's post below, in which BoBo once again demonstrates skills in the "We've always been at war with Eastasia" agitprop trope, proclaiming the unparalleled intellectual openness of the post-election-debacle GOP.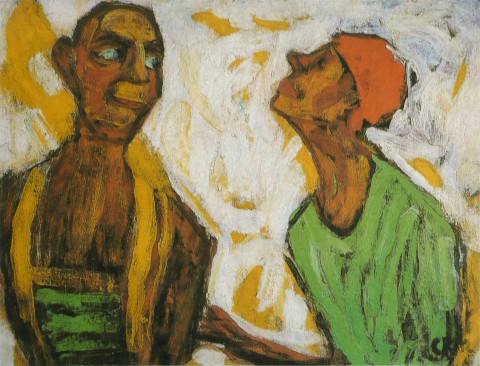 Now Krugthulu responds to Brooks in all but name:
Finally, it's true that there are some Republican intellectuals and pundits who seem to be truly open-minded about both economic and social issues. But I worded that carefully: they "seem to be" open-minded; indeed, they're professional seemers. When it matters, they can always be counted on — after making a big show of stroking their chins and agonizing — to follow the party line, and reject anything that doesn't go along with the preacher-plutocrat agenda. If they don't deliver when it counts, they are excommunicated; see Frum, David. [emphasis added]
He gets the actual composition of your contemporary Republican Party down pat too:
…today's Republican party is an alliance between the plutocrats and the preachers, plus some opportunists along for the ride — full stop. The whole party is about low taxes at the top (and low benefits for the rest), plus conservative social values and putting religion in the schools; it has no other reason for being.
Ahhh.  I do believe I need a (chocolate) cigarette just about now.
Image:  Christian Rohlfs, Clowns' Conversation, 1912