Ladles and Jellyspoons!
As Anne Laurie has so ably documented, your modern GOP has once again managed to be both vicious and stupidly self-destructive.  This time, it's their wisdom in the decision to piss on  some 19% of the American people — from a considerable height — in the process of  blocking ratification of the UN treaty on the rights of the disabled.*
The wickedness at the heart of the trumped up objections that led 38 Republican senators to tell our disabled brothers and sisters that they do not rate equal protection under the law is, I think, obvious.  It's well documented, at any rate. (Link via Anne Laurie.)
So, yeah.  To channel my inner Dennis Green,** the Republicans are who we thought we were.
Evil.
Dumb (also too).
Fresh on the heels of repeated, reasonably high profile forays into insulting Obama voters, minority voters, Asian-Americans, Latino-Americans, and whoever they'll figure out they hate next, it turns out there are a fair number of disabled folks in this country.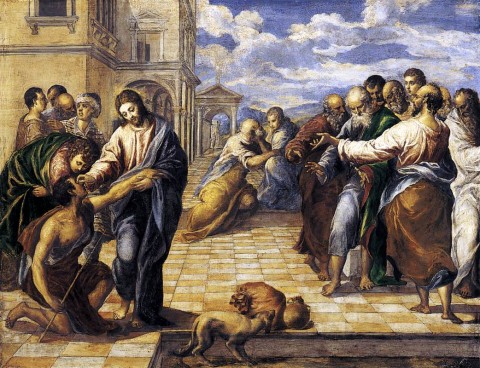 How many?
According to the US Census Bureau [pdf], as of 2010, 56.7 million Americans from the civilian, non-institutionalized population had a disability — that's 18.7% of the US population.  Of those, 38.3 million, 12.6 percent, had a severe disability (as defined in Table 1 of the linked report).***  
Bringing it down to the sharp edge of what it takes to make it through the day,  "About 12.3 million people aged 6 and older (4.4%) needed assistance with one or more activities of daily living (ADLs) or instrumental activities of daily living (IADLs).  (See p. 9 of the linked report for definitions of those terms of art.)
That's a lot of folks, no matter what level of disability you choose to emphasize.  They've all got families — and that's a lot more people.  [Full disclosure — this is an issue that has at times, though not now, impinged on my own family.] They have friends too…and you get the point.
Befoere stating the obvious about the wisdom of the GOP vote in light of these facts, let me drop in a bit of anecdotage.
A few Sundays ago, I was up in New Hampshire, knocking on doors to get out our vote.  I and my partner were nearing the end of our list, and, after a rough beginning — first stop at a house where the vehemence with which we were ordered off the property bordered on the "or I'll get my gun" territory — we'd had mostly good quick conversations, the "yup, I'm voting for your guy" kind.
We had split up at that point, my colleague taking a couple of houses down the road while I walked up a little hill to an old house on one of those big New Hampshire yards that always look like they're thinking about being a farm.  It was a gorgeous afternoon, and I saw one woman out doing yard work, so I didn't bother with the door bell.
She was soft spoken, and little reserved, and she told me that she really didn't do politics, that I needed to talk to her partner.  She very kindly walked me a little further up the hill and called out, and then almost a cliche of a tough old New Hampshire bird came rolling down on an ATV to talk to me — a small woman, well into middle age (look who's talking, pilgrim!), lots of daylight on that face over the years, thick New Hampshire accent and an air of utter no-nonsense competence.  Reminded me a lot of the best sergeants I've met over the years.
She liked to talk as much as her partner craved quiet, and we had a great conversation, sharing our disdain and horror at the person and prospects of W. Mitt Romney.  She agreed to volunteer for the campaign and I gave her contact info, and then we got to trading greatest hits (the horse as tax deduction! "Our turn!").  Then I mentioned the 47%, and we starting going over who actually lives inside that number — the old, I said, students…the disabled.
At that, the first women I'd met suddenly spoke up. She'd been standing off to one side the entire time (ten minutes or so, now), clearly defining herself as audience and not participant in our little GOP loathe-fest.  But now it was as if a valve blew.  She was, she said, herself disabled, couldn't work.  Was it really true, she asked me, that Romney had said that about the 47%? That she herself was a taker?
Yup, I said.
That's it, she said.  That makes me mad.
We talked a bit longer — really it was a grand way to spend twenty minutes on a stunning New England afternoon, revving each other up to take action on our own and our country's behalf.  The sun was kind, the trees still had some color, and I was talking to two people who were not just going to vote, but do whatever they could to drive a stake through the vampires that both exsanguinate our politics and work to deny the possibility of American dreams for so many of our fellow citizens.
So though I think it both tragedy and travesty that 38 scumbags senators blew up the UN treaty, I take a residue of comfort in seeing the Grand Old Party reaffirm its commitment to alienate an ever greater majority of the American people.  The party cannot collapse too soon — but I suppose I could say we owe our friends in the minority a debt of thanks for doing so much on their own to advance that goal.
Factio Grandaeva Delenda Est
*That treaty would, by the way, be the international agreement that would enshrine one more example of American Exceptionalism (in the good sense), with the US actually playing the role of that shining city on a hill that offers a light to the nations, being as it is more or less the enshrinement in international law of the landmark protections and perspective of the Americans With Disabilities Act.
**Get him out of me. RIGHT NOW!
***those numbers are based on sampling, not derived from the total census, and the report records a 90% confidence level in the significance of the estimates — which isn't great.  But the broad magnitudes are what matters here, not the decimal places. Tens of millions of folks with disability is the key take away for this argument.
Image:  El Greco, Christ healing the blind, c. 1567