Apparently Charlie Crist came out of the closet: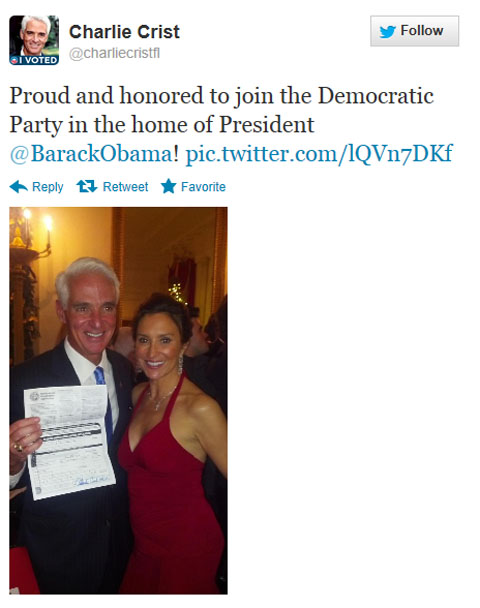 I know a lot of the purists will scream about him becoming a Democrat (much like they continue to scream at me, including the idiots who think I have a man crush on Christie and would actually fucking vote for him), but I'll take him over Rick Scott, and I think that is what Crist really wants- to be Governor of Florida again. And with Christ as Governor of Florida, that means, at the very least, we don't have to deal with the voter suppression efforts of the GOP.
So welcome aboard, Charlie.