Remember Garnet, the adorable St. Bernard who had a rough life, was rescued by MARC, but needed expensive heartworm treatments? I posted about it, and you generous souls donated a ton of money and got her and a bunch of other animals the help they need and deserve. Well, I have an update. It appears that Garnet was transported from Tennessee to PA, where she was picked up by commenter Keith, who had applied to become her forever home. Here's a pic of Garnet in her crate on her way to her forever home: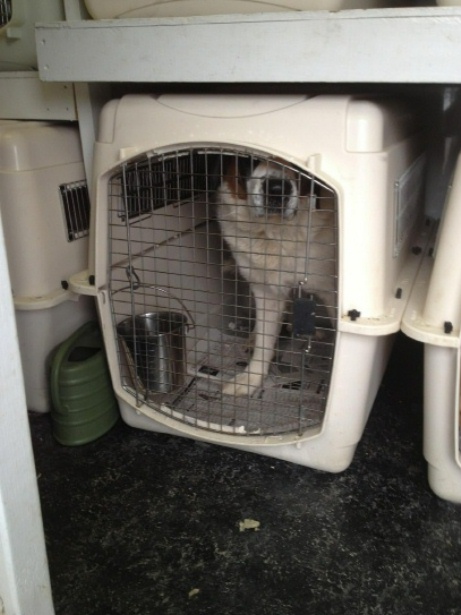 We saved a dog's life, got her a forever home, and that forever home is someone within the Balloon Juice Community! If that isn't the most awesome trifecta ever, I don't know what is. Hopefully Keith will end me some picks and pop in the comments section to give us updates.
Coming to you in 2014- GARNET IN THE PETS OF BALLOON JUICE CALENDAR!