What can I say?
How to express the sorrow I feel for the families and friends in mourning after the Newtown school murders?
As many of you know, I have a young son, twelve now.  Every day I walk him to his public school in a suburb of Boston.  As I write this paragraph, I'm just about to head home to take him to his martial arts club — the kind of ordinary thing parents do.  The notion that I could have hugged him at the school door at 8 a.m. and then at lunch received that unspeakable phone call?
I have no words.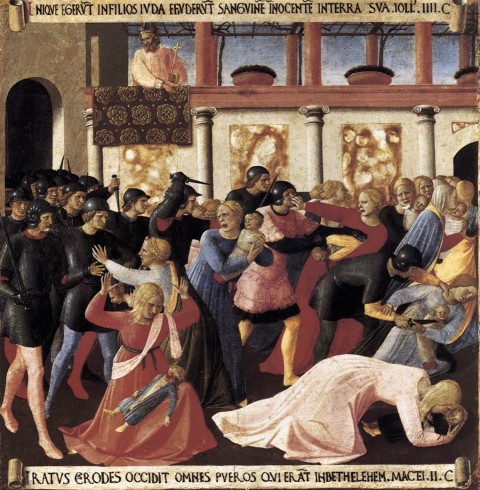 I've spent the afternoon trying to think of something other than the raw misery of the day.  The way my mind works, though, I couldn't stop coming back to the same old question:  what to do about the damn guns.  I started by reading Fallows on this near-weekly exercise in American exceptionalism, and then I came across this essential Ezra Klein  piece, "Nine facts about guns and mass shootings." 
The whole post is worth your attention, but here's what is to my mind the money quote:
7. States with stricter gun control laws have fewer deaths from gun-related violence.

Last year, economist Richard Florida dove deep into the correlations between gun deaths and other kinds of social indicators. Some of what he found was, perhaps, unexpected: Higher populations, more stress, more immigrants, and more mental illness were not correlated with more deaths from gun violence. But one thing he found was, perhaps, perfectly predictable: States with tighter gun control laws appear to have fewer gun-related deaths. The disclaimer here is that correlation is not causation. But correlations can be suggestive:

"The map overlays the map of firearm deaths above with gun control restrictions by state," explains Florida. "It highlights states which have one of three gun control restrictions in place – assault weapons' bans, trigger locks, or safe storage requirements. Firearm deaths are significantly lower in states with stricter gun control legislation. Though the sample sizes are small, we find substantial negative correlations between firearm deaths and states that ban assault weapons (-.45), require trigger locks (-.42), and mandate safe storage requirements for guns (-.48)."
And yes, just in case there are any gotcha gun nuts reading this:  I'm aware that Connecticut with its relatively strong gun laws was the site of today's tragedy.  That's (part of) the problem — the most rigorous gun laws in this country are a shadow of what they are in other, less murder-stricken lands, and the state-by-state patchwork of laws combined with the interstate highway system means that even the strongest local protections are leaky as hell.
So, as I say, check out all that Ezra has to offer on all this; this is one of his good ones.
The only other thing I want to say right now is that I think it's important to politicize the hell out of this event…but towards particular policy goals.
I'm not really ready to write coherently anything more than to note that it is intolerable — immoral, in my view — to simply accept as the cost of being American a gun culture that results in both the murder of children and a rate of death by gun that took about 30,000 lives in 2011, roughly two-thirds of them suicides. (PDF).  We've got to get to a better circumstance — and if that means taking out NRA candidates state assembly rep by rep — that's a challenge we can talk through over the next little while
But for now…well I've been pecking at this between kinder-transport duty and dinner and dishes, and I've just come downstairs again from a longer-than-usual bedtime cuddle.
My son and I talked a bit about the shootings, and he took the news on board without really letting me know what he thinks about it.   He does that — he guards his counsel until he's decided what his parents need to know.  But I wouldn't be surprised if he knew why I squeezed him tonight harder than usual.
It sounds hollow as hell to say it, but fuck it — here goes:
Stay safe, everyone, and hold close those you love.
Image:  Fra Angelico, The Massacre of the  Innocents, between 1451 and 1452.
Cross posted at Inverse Square.