So this Star Wars Imperial Walker required the foil of two wine bottles: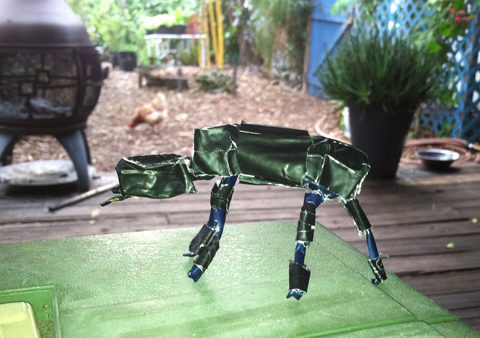 I didn't consume both bottles on the same night, though the news these days is enough to make me want to mainline Everclear.
Oh, and these stupid* mofos? They remind me of a big, shambling hunk of still-dangerous metal ripe for being brought down by a couple of silly-ass Ewoks. Yub-yub, motherfuckers!
*H/T: MattF