…because if I had, I'd have to pull up my hoodie and duck my head to avoid association with this:
this "spring," Brooks will be bringing his famed self and his less-well-known teaching credentials (?) to our very own campus.

And what's he teaching? It would only make sense for this course to be called "Humility." Brooks is not only a real big name in general but also kind of an expert on the topic—a quick Google search reveals that he's written on it in the NYT and discussed it at the Aspen Ideas Festival—so we can pretty much agree that this is fitting. As if the irony weren't already enough, this class is also a Global Affairs seminar, so, like, humility, guys. Perfect. Especially recommended if you were tempted by Grand Strategy but really just don't have the ego for it.
That was in the Yale Bullblog.  The story then was picked up by New York Magazine's Joe Coscarelli, who noted that the course promises to explore:
"The premise that human beings are blessed with many talents but are also burdened by sinfulness, ignorance, and weakness," as demonstrated by men such as Moses, Homer, and others," like maybe Paul Krugman.
It would, perhaps, be unkind for me to note that Mr. Brooks is in fact more qualified to teach this course than it might at first seem. After all, he does have much to be humble about.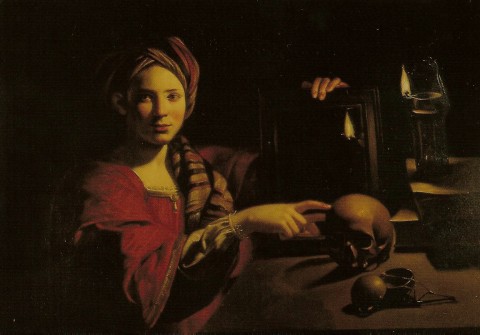 (Apologies to the apocryphal Winston Churchill, and, I suppose, even more to the real Clement Atlee, who deserves better than to have Brooks mentioned in the same breath.)
But I should surrender pride of place to the invaluable Mr. Charles Pierce, who first led me to this little gem, and to whom I'll give the last word:
I swear I'd almost pay someone to audit this mess.
Hell, Charlie!
Pass the hat.   I'm in.
That's all I got tonight.  The sun is over the yardarm somewhere, which means that this thread is open, buckaroos.
ETA: I guess I could add this guy (the dead one) to my list of reasons to be glad I don't bleed bulldog blue.
Image: Trophime Bigot, Allegory of Vanity, before 1650