The stupid Gators gave me a sad last night. As soon as I saw them take the field wearing orange pants, I knew it wasn't going to go well. Le sigh.
Oh well. Rammer jammer, yellowhammer, give 'em hell, Ala-bammer!
On a much happier note, today is the official last day in the Senate for Joe Lieberman. Good riddance, Joe, you sanctimonious douchenozzle!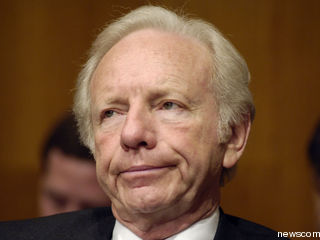 Please feel free to discuss how much you will not miss Joe Lieberman's "bipartisan" leadership in the Senate. Or whatever.