Via twitterer @Dhunterauthor, we learn that America's sheriff, Maricopa County's Joe Arpaio may have some — how should we put this?– issues with his unsolicited provision of defenders of youth.
You may recall that Arpaio, last seen vainly trying to keep Birtherism on life support (whilst the Kenyan Usurper enters his second term of occupation of the Definitely-Not-Black-House) had declared that his posse (his term) of possibly (house) trained armed yahoos would provide a weaponized security presence at local schools, whether or not those schools sought or welcomed such "assistance."
Nothing to worry about, right?  Nothing says "good idea" like kids and guns.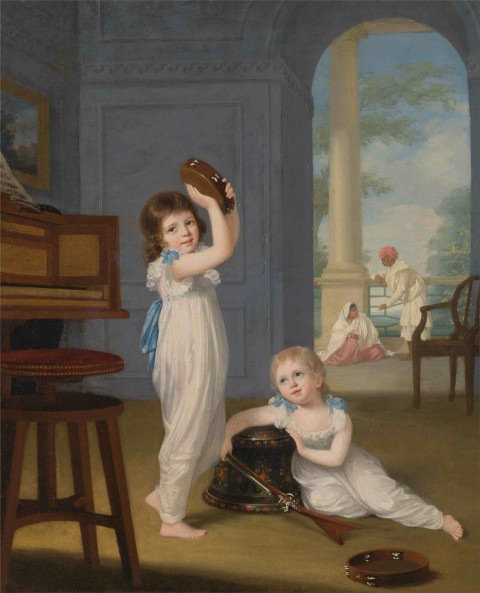 Let me surrender the floor to Wonkette:
Arpaio told ABC/Univision in December that it was not up for debate whether the schools had posse members posted outside.

"It doesn't matter whether they like it or don't," he said. "I'm still going to do it. I can't imagine criticism coming when they're given free protection."

Well, yeah! Who would object to free protection from volunteers who are no doubt carefully vetted and very responsible and definitely good people to be carrying firearms? Oh wait:

And then there was Jacob Cutler. According to a Flagstaff police report, Cutler threw his girlfriend to the ground and choked her while trying to sexually assault her in 2008. When she didn't cooperate, he allegedly threatened to call police and said they would side with him, because he "has a badge." He was a member of Arpaio's posse at the time.
There's more, up to and including report that the posse now offering unavoidable "protection" to schools that just happen to be filled with kids (who knew?) includes a member with a record of arrest for "sexual crimes against children."
So I guess this is the line of reasoning:  more guns, even those wielded by thugs with toy badges, make us safer.  Good to know.
Go get the rest at Wonkette — but better lock the alcohol away first; this is truly one of those drive you to drink stories.
Image: Arthur William Devis, Emily and George Mason, between 1794 and 1795.