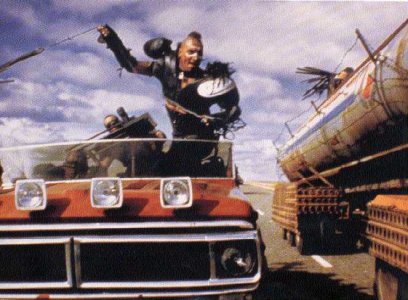 The NRA thinks President Obama's daughters are appropriate fodder for the gun control debate. Well, turnabout being fair play and all, I wonder if NRA President David Keene's (adult) son has anything instructive to add to the conversation? Oops — we can't ask him because he's in the slammer for shooting at another motorist in a road rage incident!
In 2003, David Keene's son, David M. Keene, was sentenced to 10 years in prison for discharging a firearm in a crime of violence after he shot at the driver of another car from his BMW on the George Washington Memorial Parkway in northern Virginia. Police said the shot missed the other driver's head by inches. At the time, the younger Keene, then 21, was serving as [American Conservative Union] ACU's director of online communications.
In addition to Blam-Blam Junior's legal travails, current NRA President Keene's ex-wife pleaded guilty last year to embezzling $400K from the ACU. The Keenes sound like exactly the sort of people who need access to a vast arsenal. Honest to god, you can't make this shit up.
[H/T:
Wonkette
; X-posted at
Rumproast
.]