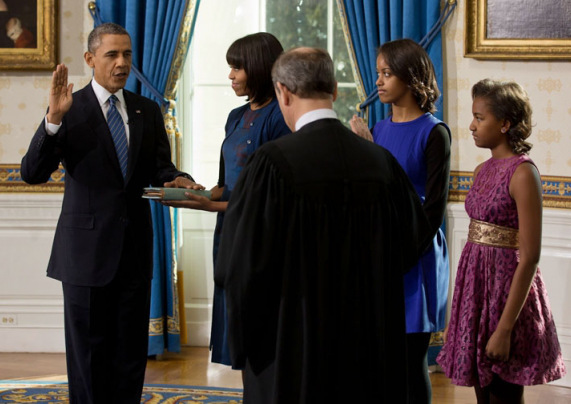 Here's what's happening at noon EST:
Oath of office administered to President Obama: Chief Justice John Roberts
Inaugural address: President Obama
Musical selection: Kelly Clarkson
Poem: Richard Blanco
Benediction: the Rev. Luis Leon of St. John's Church, Washington
The National Anthem: Beyoncé
That will be the fourth time Obama is sworn in. He did it twice in 2009 because Roberts left out part of the oath, and he's doing it yesterday and today because the Constitution says everyone should carry an AR-15 to their local shopping mall and Presidents should be sworn in on January 20.  I wonder if that's enough times for Orly Taitz?