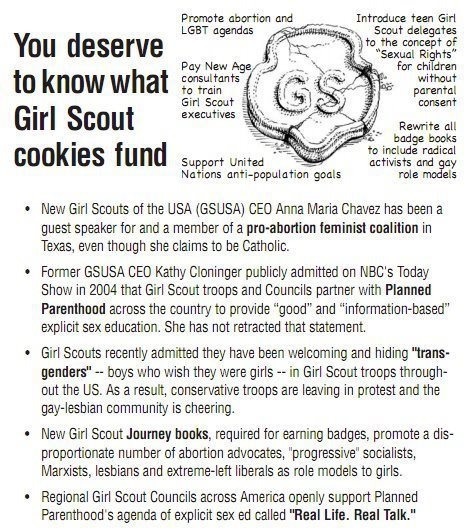 .
.
Signs point to a less-than-enjoyable Monday.
On the other hand, annoying the sort of people who feel "teaching young girls to make their own choices" is a bad idea gives those of us in the Reality-Based Community even more reason to stock up on Girl Scout cookies.
Apart from rewriting all badge books to include radical activists and gay role models, what's on the agenda today?