I was just sitting in the La-Z-Boy with dogs on my lap, relaxing, waiting for Kansas to destroy WVU at 9 on ESPN, when I took a paw to the head. After jumping up and dumping the dogs, I looked over, and this is what I saw: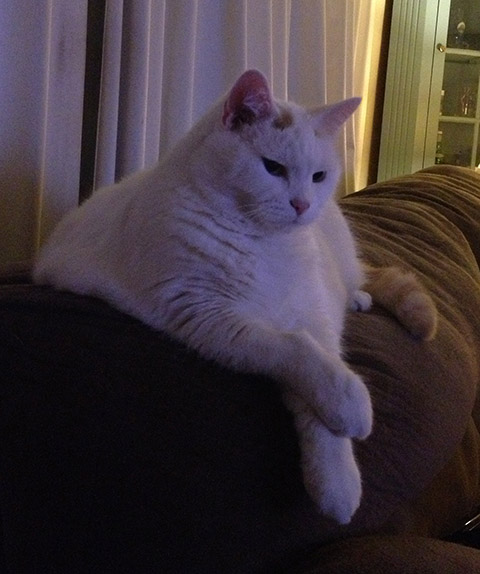 I had no idea he was there, the stealthy fat bastard. I eagerly await one of you trying to tell me that is a look of love rather than complete contempt coming from him. To give you an idea how close to me this murderous and cantankerous feline was when he ambushed me, here is how close Tunch was to Admiral Adama's head (that's how I fancy myself at home, thank you very much), check this out: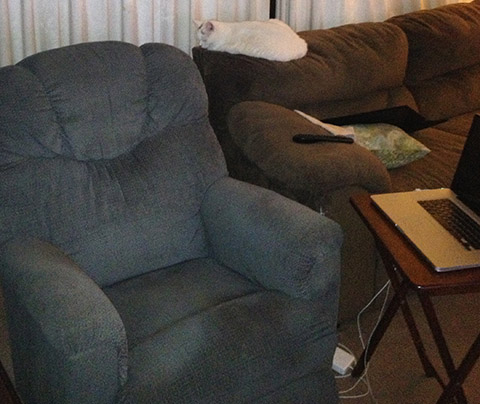 Cat was all up in my grill and I didn't even know, and the dogs didn't warn me either. They are all working together, I know it.