When the view out your back door looks like this: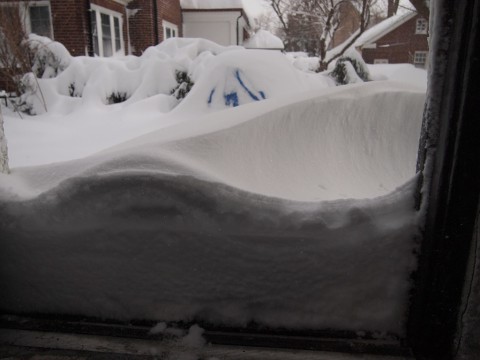 You really could use one of these:
(h/t David Dobbs, who tells us (correctly) that the good stuff begins at about 6:55 in.)
Me and mine? We're OK.  I made one of the best decisions of my almost 55 years on this earth when I finally broke down and hired the guy with the truck and the plough to dig out our driveway.  He came by last night, and will return this afternoon.  My back blesses me, and by increasing the velocity of money I'm doing my part for the great Obama second term recovery.  In the meantime, been cooking, and the neighbors are going to come by for a big bucket of spaghetti sauce (duck ragu!) and a fire to celebrate the oddly wonderful absence of cars from our roads.  We are, we know, very lucky indeed.
I hope all of us in the affected area are having an easy storm.
With that…
Chat about whatever, whether it falls from the sky or no.