A couple of Ron Paul's supporters used their God-given autonomy and the free market to boldly register ronpaul.com a few years ago. Now, Ron wants it back. The domain owners have made him a fair offer — they'll give him ronpaul.org, but if he wants ronpaul.com, that'll be $250K (or 145 Kruggerrands, or 8,234,888,422 Ameros).
In response, Paul filed a complaint to with the WIPO, the organization that deals with domain name disputes, or as ronpaul.com's authors call it, a UN Tribunal: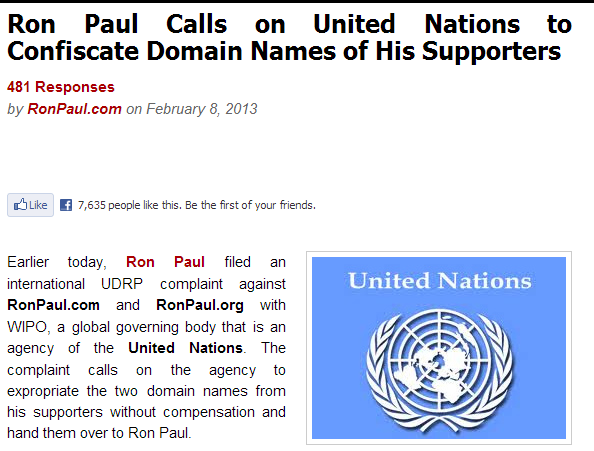 I realize this is nothing compared to the retirement of one of the world's greatest enablers of child rape, but it gave me a chuckle.