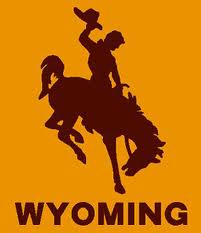 This is an interesting story (via) with a must-watch video, if you're into dumb state legislators, about a woman who wrote a letter to every member of the Wyoming state legislature and one of the replies she received. It started like this:
I'll be blunt. If you don't like the political atmosphere of Wyoming, then by all means, leave. We, who have been here a very long time (I am proudly 4th generation) are quite proud of our independent heritage.
I lived in Wyoming for a few years and a very common sight was a pickup with a bumper sticker with Cowboy Joe (that's him in the graphic) and one word, "Native". I've spent a fair amount of time in surrounding states, and my experience is that the "Native" attitude is strongest in Wyoming, though you do see it in other rural Western states. The notion that there's some innate virtue in staying true to the accident of your birth is a hallmark of close-minded stupidity, so I'm not surprised that a 4th generation resident of one of the states with the widest streets and the narrowest minds would brag about it.