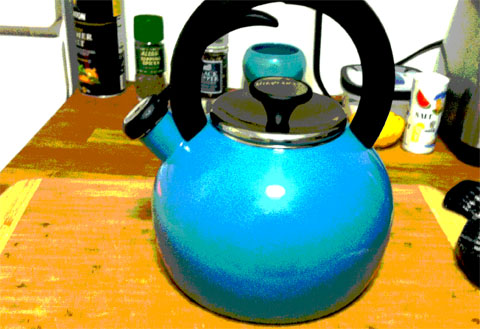 I recently developed a taste for Chai tea, so I purchased a kettle to make it at home. Whenever the kettle comes to a boil and starts whistling, my two dogs rush into the kitchen, bristling, growling and ready to rip apart the creature making that detestable shriek. Then they look confused when I take the kettle off the burner, and they return to licking their butts or whatever activity the kettle interrupted. This happens every day. Every. Day.
Will they ever learn to ignore the kettle? Probably. They finally stopped grabbing my pant-leg and trying to snatch me off the treadmill…several weeks after that infernal contraption entered their lives. I think they were trying to be helpful.
Do your pets, if any, do anything similarly weird or dumb? Have you measured their learning curve?