It is once more that time of the month:  I'll be doing another of my interviews on Virtually Speaking Science, live from the Exploratorium's hall in Second Life!
My guest this month is Cynthia Graber.  Cynthia is a double-threat science journalist, working in both print and radio; she's currently at MIT, as it happens, as a Knight Science Journalism Fellow.
Most recently, Cynthia's been blazing trail in what is rapidly becoming a new genre for nonfiction — what I've been calling in my head the non-fiction novella, stories that explode the seams of even length-happy magazines like The New Yorker or The Atlantic, but that do not require a full book's level of engagement.  These e-book shorts appear now as Kindle Singles, TED books, Byliner projects and more. Perhaps the most discussed in the community I hang with has been the approach pioneered by The Atavist, which adds a fair amount of computing to the text in books sold both as e-texts and as apps.  The other eye-catcher in this domain recently has been the Matter project — a Kickstarter-funded start-up dedicated to original reported and investigative stories centered on science.
Cynthia wrote what became Matter's second publication, Electric Shock: How Electricity Could Be The Key To Human Regeneration.  It's a story of a Tufts University researcher named Michael Levin, who believes he is on track to work out pathways through which humans could emulate the salamander and regenerate damaged or lost body parts0.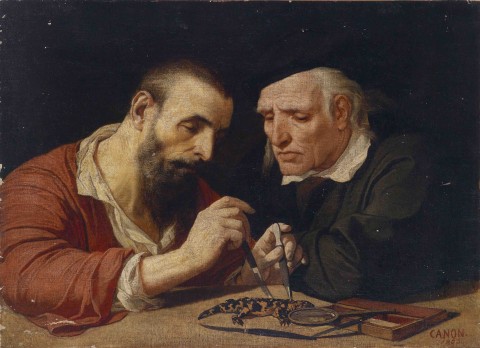 His approach is out of the mainstream for what begins as a kind of out-there body of research, as he focuses not on genetics or stem cell research, but on the electrical signalling functions of our biology.
It's a wild subject, meticulously and carefully handled.  We'll be talking about that — and about the perils of reporting on science when the line between the daring and the too-far-out-there isn't always that easy to discern. That'll cover most of the hour, but we will also save some time to talk about this brave new world of forms and genres emerging in the context of the new media ecosystem.  Should be fun; stop by if you have a chance.
Listen here.  The program will be available later as a podcast at that link to Blog Talk Radio and on iTunes — look for us under Virtually Speaking Science.
If you're a virtual world type, you can join the live Second Life audience here.
Again timing:  5 p.m. today Eastern time; 10 p.m. in London; 2 p.m. in the land of my youth over there on the left coast.
Image: Hans Canon,  The Salamander, 1863.