Last night, after 24 hours, I knocked down the gate into the spare bedroom that was housing Zsa Zsa. There were no incidents all day, and I spent sometime in there working on the Mac, giving her ample time to walk across my keyboard and be all lovey-dovey. Tonight, she came into the hallway and was looking exploratory, so I picked her up and brought her into the living room with me: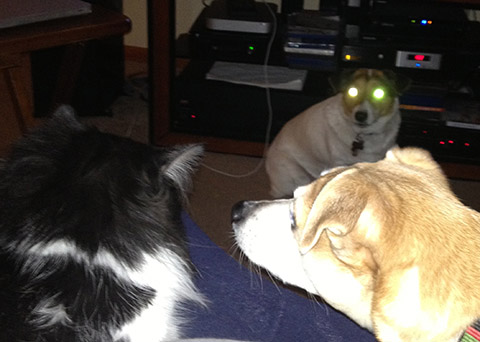 Rosie stared intently until she could get her sniffs in, Lily got hers in, and then… they ignored her.
I'm no dog whisperer or cat whisperer, but I swear my sedentary lifestyle and zen like qualities (lots of food and love for everyone!) are unrivaled when it comes to bring new beasts in the house.
Zsa Zsa is going to fit right in.