I'm guessing that most of those who read this blog will already have heard about John McCain's latest descent into former decency:
Constituents at a town hall hosted by Sen. John McCain Wednesday in Phoenix cheered after the Arizona Republican told the mother of an Aurora, Colo. shooting victim that an assault weapons ban could not get through Congress.

"My 24-year-old son, Alex, was murdered in a movie theater in Aurora, Colo.," Caren Teves said. "These assault rifles allow the shooter to fire many rounds without having to reload. These weapons to do not belong on our streets."

"I can tell you right now you need some straight talk. That assault weapons ban will not pass the Congress of the United States," McCain responded. The video, posted Thursday by Phoenix's KTVK, showed the line drawing applause and cheers from the crowd.
YMMV, but from where I stand, it takes a special sort of person to tell the mother of a murdered child that they need "straight talk."  And by "special" I mean…
…you know what I mean.
He's got the self-righteous condescension act down, certainly.  I have no doubt that Ms. Teves has an abundance of experience of blunt reality, but John McCain still found it in him to set her straight. That's impressive — albeit in a wholly unimpressive frame.
So far, we're on familiar territory. John McCain is no maverick, never has been.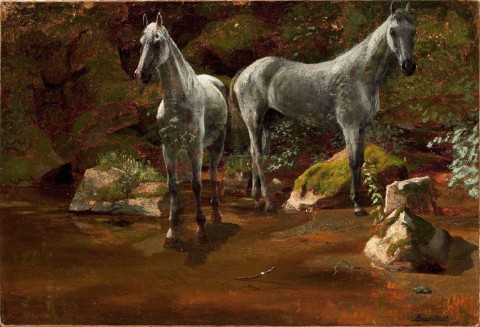 But for all that I didn't catch the next level of wretchedness in this encounter until dinner time, when I told my son about it.  He listened, and then asked a question so obvious that I'm still wondering why it didn't occur to me first:
Would McCain, my twelve year old wondered, would he have told a man that he needed some straight talk about his murdered son, and the implications of that death?
Who can say?  It's a counterfactual, meant to stimulate thought, not to secure a certain answer.
But damn, that's an instructive question.
Certainly I hadn't at first quite heard the gender condescension.  If McCain's questioner had been a burly guy with muscles and facial hair, would he have so blithly offered "straight talk?"
Maybe.  But I can't convince myself that the president-of-the-Sunday-morning-shows would have let fly quite so readily.
In any event, my takeaway from this (besides that I am, as usual,  proud of my son) is it sure took guts for John McCain to bully Caren Teves to make a few points at a town hall, didn't it?  In that context, ISTM that the defining quality of all those few, unhappy few members of the GOP's should-know-better faction  (and yes, I'm looking at you, Lindsay Graham, et al.)… is that core property of the sane-ish rump of the national party is cowardice.
It's ugly as hell to watch, but I am comforted that these are the markers of an institution far along its ride on the oblivion express.  I share John's weariness at having to whack the same damn moles day after day — but I am increasingly confident that it hurts them more than it hurts us.
And with that — it's time to return to the last of the wine to wash down an excellent (and on-sale) rib-eye.
Image:  Alfred Bierstadt, Study of Wild Horses, before 1902