…one in which ERs will never want for trade.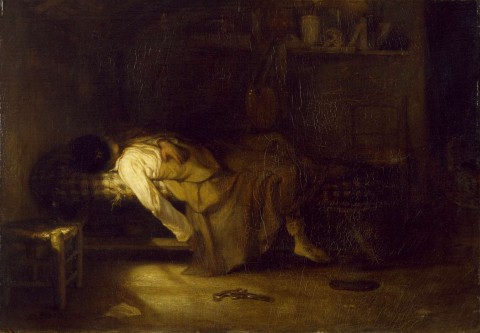 For this latest in the annals of gun idiocy, here, presented without comment, is a report from CBS 42 in Birmingham, Alabama:
Birmingham police officers were on patrol in north Birmingham when they observed three employees from a trucking company chasing a trespasser from their property.

The officers interrupted the chase and took guns away from the employees. While trying to remove the bullets from a gun, the officer opened the cylinder and the gun fell apart. That portion of the gun hit the ground and discharged, striking another officer in the leg.

"It was a handgun," Sgt. Johnny Williams says, "The weapon itself fell apart. It just fell apart."
Feel safer now?
Image: Alexandre-Gabriel Decamps, The Suicide, c. 1836