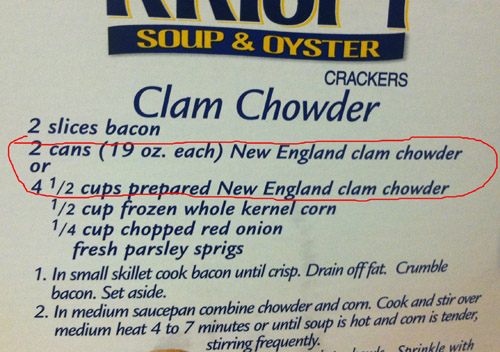 I realize Krispy Soup & Oyster Cracker Company's primary focus is on the development and manufacture of crisp, delicious and petite complementary crackers rather than recipe creation, but come on! That's just lazy.
Not looking forward to today's activities: We're painting our dining room (which requires herding all of the furniture into the middle of the room, etc.). Then I have to go get an eye exam and new glasses, which will probably entail enduring that process where they blow puffs of air into my eyes (I HATE that) plus possibly pupil dilation. But picking out new glasses can be fun.
What's on your agenda for the weekend?