Lurker JDN sent in a few pages from the October 27, 1952 Time magazine, which contains gems like this letter to the editor: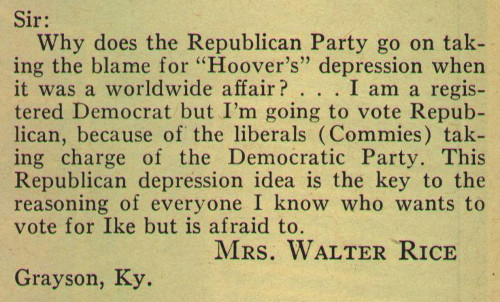 This was during the time of Henry Luce, something of the Murdoch of his day, though he specialized in magazines, not tabloids. Time was his right-wing weekly newsmagazine, Life was pretty pictures for everyone, Fortune extolled the virtues of capitalism and Sports Illustrated didn't have swimsuits when Henry was at his peak. Here's a good question:


If you want to read three pages, I combined JDN's scans into one large pdf available here.