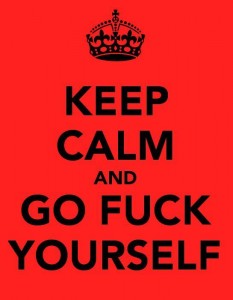 Looks like the site has been left unattended for a few hours, which always makes me nervous, but there seemed to be no misbehavior or drama on the last few open threads. I'm chomping down on a disgusting late night hot pocket and getting ready for about 6 hours sleep before the first panel in the am.
Tonight was a lot of fun. I'm not surprised, but I am kind of amused by how many smart, committed, decent people there are out there who read this website. It was a trip down memory lane for a while, talking about my former wingnut days (and I made sure I credited the poorman, the bradrocket, and atrios for mocking me so much that I decided the easiest way to no longer be named the wanker of the day was to stop being a wanker, but that simplifies things). What shocked me was how much fun everyone was. It was really a good time, and anytime I travel anywhere from here on out I will make sure we schedule a meet.
There were some uncomfortable moments- someone "thanked me for my service" and that, as always, made me cringe. I served because I was failing out of college, smoking tons of pot, playing lacrosse, chasing sorority girls, and going to lots of dead shows. Military service did more for me than I ever did for it. Likewise, a few people said thanks for all you do with the blog, and that always makes me feel uncomfortable because I don't do anything. Babbling incoherently on topics I am not an expert while dropping a few f-bombs and mentioning how much I love Tunch and Lily and Rosie and now Zsa Zsa (who doesn't- they are fucking ADORABLE) doesn't really feel like I am doing anything. You all do all the work. You're the ones who donated to OFA, you all are the ones who have raised thousands of dollars for CAAR and MARC. You all did that, not me.
The best part of the night was watching all the bonds being formed, and I think there is a solid chance there will be Austin BJ meet-ups in the future (maybe every month!) and they can continue to work on the relationships and friendships that started tonight.
It was fun. Being out of the shell is good. And Ronnie Roo and Sandia Blanca are simply two of the sweetest human beings on the planet. I briefly thought about offing Grumpy Code Monkey but then decided I didn't want to move to Austin.
Oh, and the super cute Evelyn DeHais, who is young as hell but an old soul (SHE IS ON THE BLOG ROLL ABOVE EZRA KLEIN and will laugh when she sees this), who made the original Tunch Feed logo, wants to do updates for the store because it has been five years and like all artists she hates all her earlier work. And if there are single guys (or girls- I didn't ask) in Austin, why are you not hitting on her? Sweet jeebus, you morons.
I'm off to bed. I'm tired, contented, and the only thing that could make this night better would be Lily snoring in my ear and drooling in my armpit, which even though that sounds disgusting is actually my favorite thing in the world. I love that dog so much it hurts.