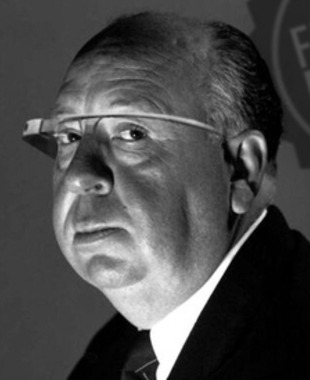 There's a bit of a freak-out about Google Glass at the moment, because one of Glass' features is a camera attached to what looks like a pair of Star Trek spectacles (more here, with a positive review here). The concern at places like a dive bar in Seattle is that Glass will allow patrons to take video and stills of others in public places which are usually considered semi-private, like a dark bar.
My take on that is that privacy in public places went away as soon as everyone's cellphone started sporting a camera. Even so, there's apparently a fairly bright red LED that comes on when Glass is taking video, so it's more conspicuous than a cell phone in a lot of cases. I'd imagine that if/when Glass becomes popular, someone will come up with some kind of conspicuous clip that will cover the camera portion of Glass in places where cameras are banned. (Of course, if you're not using Glass as your pair of glasses, you can just take the damn thing off, but as an eyeglass wearer, I'm assuming if I had Glass I'd wear it as my regular glasses.)
As for Glass itself, I'm not willing to plunk down $1,500 for a first-generation device like that (in addition to the $500 it would take to put in prescription lenses), so I'm not in the market for it as an early adopter, but I could see how a next-generation Glass coupled with a reliable high-speed cellular network would be a powerful device. I could also see it becoming the next-generation douchenozzle a.k.a. bluetooth headset, which you used to see lots of people wearing but which tapered off during the last few years, probably in part because texting became a lot more popular, but also because it's ridiculous and annoying for someone to be talking into what appears to be thin air in public.
(photo via this funny set of photoshops of famous people with Glass)