Look.  Just before I get to the snark, I want to recall that the Democrats do not have a guaranteed lasting tech advantage. The machine knowns no party.  There are plenty of smart GOP leaning engineers.  Even more important, tech is a tool in politics, not  a magic wand — as DougJ pointed out a couple of days ago.  One of these days we'll be back at a point of parity in the computer wizard department.
That said, I can't help thinking that the latest GOPster attempt to bottle their answer to Obama's data magic isn't off to a great start.  Not with boss talk like this:
Mike Shields, chief of staff for the RNC, told NBC he's begun the work of "fundamentally restructuring" the organization's use of technology ….

[Shields said] "By first combining digital, data and tech you are creating synergy in all of those areas based upon what data you are creating and what it tells you about voters…"
Lots of ways to snark this, and I'm sure you all can fill that parameter space pretty well.
As for me?  Well, first I'll grab the low hanging fruit.  "synergy?"…
"Synergy?!" …
SYNERGY!!!!!!!
He actually said that?  That's so…sweet, almost. So very '90s.  If I'm a Republican techie hearing that, I'm weeping into my medicinal a.m. cocktail.
Put it another way:  I don't see the RNC approaching nerdvana until Reince Preibus and his minions actually get this joke: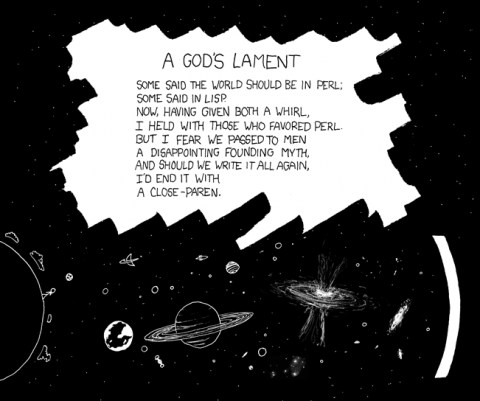 (Via the irreplaceble xkcd.)