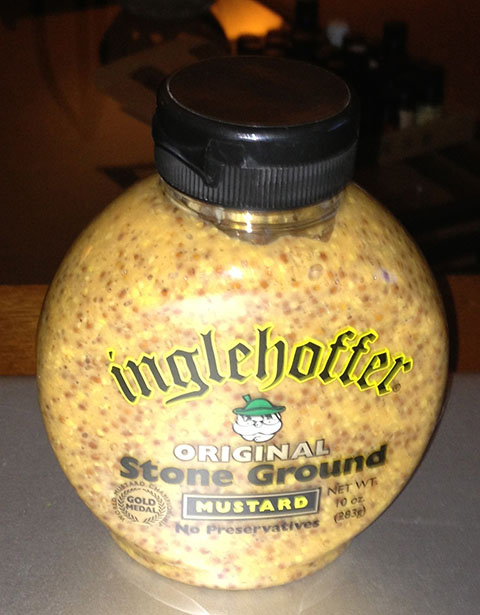 This mustard. This mustard was on your daddy's wrist when he was shot down over Hanoi. He was captured, put in a Vietnamese prison camp. He knew if the gooks ever saw the mustard it'd be confiscated, taken away. The way your dad looked at it, that mustard was your birthright. He'd be damned if any slopes were gonna put their greasy yellow hands on his boy's birthright. So he hid it in the one place he knew he could hide something. His ass. Five long years, he wore this mustard up his ass. Then he died of dysentery, he gave me the mustard. I hid this uncomfortable hunk of condiment up my ass two years. Then, after seven years, I was sent home to my family. And now, little man, I give the mustard to you.
***
This is how I felt today when I went to the grocery and bought another container of mustard. The cashier thought I was insane when I grabbed it before they could bag it and I threw it in my shirt pocket so I would feel it close to my chest until I delivered it safely to my fridge. I treated this mustard like the damned crown jewels.
Also too, bonus pick of Ellie, my brothers dog, who he dropped off stinking to high heaven and in desperate need of a bath. I bathed her, brushed her, and did a little trim on her overgrown eyebrows so she could see better: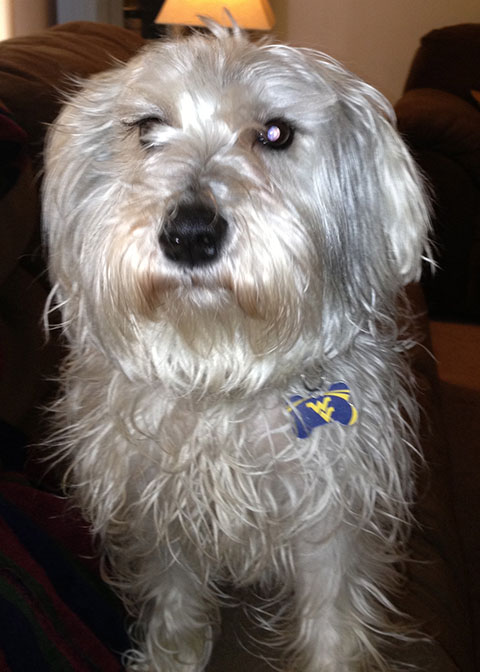 She is so much happier now that she smells good, feels good, and had a little trim and a solid brushing. Look at her smile!
Currently watching the Pens who are playing the hated caps, but I really just want to watch the Hobbit (which I apparently pre-ordered three copies of, because I was so excited), but I know if the Pens lose when I am not watching it will be my fault.